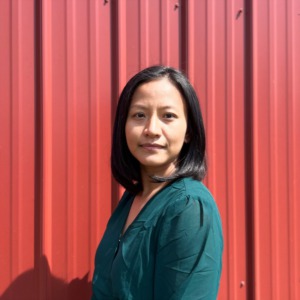 Ei Maung is not your average real estate agent. With a deep-rooted connection to the area, Ei has been serving the region's real estate needs and building a reputation for her expertise, dedication, and exceptional service.

What sets Ei apart is her genuine passion for the real estate business. For her, it's not just about buying and selling properties; it's about meeting people, socializing, and building lasting relationships. Ei thrives on the opportunity to connect with clients, understanding their needs, and helping them navigate the complex world of real estate.

Ei's success in the industry is a testament to her local expertise and market knowledge. She has diligently studied the ever-changing market trends, ensuring that her clients receive the most up-to-date information and advice.

Outside of her professional life, Ei finds solace in her hobbies. Whether it's a friendly game of tennis or badminton, experimenting with different recipes in the kitchen, or immersing herself in a good book, Ei is always seeking new experiences and knowledge. She cherishes the time spent with her family, as she is happily married and the proud parent of twins who are currently in the first grade.

Ei Maung embodies the perfect blend of professionalism and friendliness. Her warm demeanor and genuine care for her clients make her the go-to real estate agent in Northern Cook County. With Ei by your side, you can be rest assured that your real estate goals will be met with utmost dedication and integrity.

For Ei, real estate is not just a job; it's a calling. She is committed to serving the community, helping individuals and families find their dream homes, and making their real estate dreams a reality. With Ei Maung as your trusted advisor, you can expect unparalleled service and a partner who will go above and beyond to meet your expectations.