Rachel Hausman Masse
Realtor®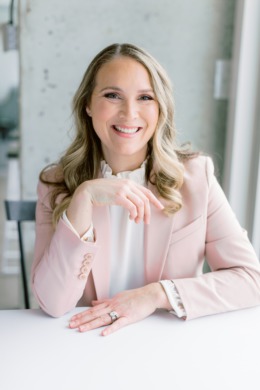 Meet Rachel Hausman Masse (
@rachel_hausman_masse
) Rachel has been working in real estate since 2009 and loves working on a team with so much reach and involvement.
"𝘐 𝘧𝘦𝘦𝘭 𝘭𝘪𝘬𝘦 𝘸𝘦 𝘢𝘳𝘦 𝘢𝘭𝘸𝘢𝘺𝘴 𝘱𝘶𝘴𝘩𝘪𝘯𝘨 𝘵𝘩𝘦 𝘦𝘯𝘷𝘦𝘭𝘰𝘱𝘦 𝘸𝘪𝘵𝘩 𝘩𝘰𝘸 𝘸𝘦 𝘩𝘦𝘭𝘱 𝘰𝘶𝘳 𝘤𝘭𝘪𝘦𝘯𝘵𝘴."
Rachel loves helping people find their community and a place to call home. Home means so many things to so many people and being that catalyst for their new life is such a great feeling.
Rachel's greatest strengths are, hands down, her integrity and advocacy!
𝘐 𝘢𝘭𝘸𝘢𝘺𝘴 𝘵𝘳𝘺 𝘩𝘢𝘳𝘥 𝘵𝘰 𝘨𝘦𝘵 𝘮𝘺 𝘤𝘭𝘪𝘦𝘯𝘵𝘴 𝘸𝘩𝘢𝘵 𝘵𝘩𝘦𝘺 𝘯𝘦𝘦𝘥 𝘢𝘯𝘥 𝘨𝘪𝘷𝘦 𝘵𝘩𝘦𝘮 𝘵𝘩𝘦 𝘣𝘦𝘴𝘵 𝘢𝘥𝘷𝘪𝘤𝘦 𝘵𝘰 𝘨𝘶𝘪𝘥𝘦 𝘵𝘩𝘦𝘪𝘳 𝘧𝘶𝘵𝘶𝘳𝘦 𝘤𝘩𝘰𝘪𝘤𝘦𝘴. 𝘐 𝘸𝘰𝘯𝘵 𝘲𝘶𝘪𝘵 𝘵𝘪𝘭 𝘵𝘩𝘦𝘺 𝘢𝘳𝘦 𝘩𝘢𝘱𝘱𝘺!
When she's not selling homes, Rachel loves being outdoors, camping with her family and exploring national parks! Plus, cooking is a huge hobby of hers!
In real estate everyday looks different and the connections are the best reward! We love having the opportunity to connect with each one of you
Open 5/29 308 Rye Rd
Mundelein, IL 60060
Under Contract 504 Council Circle
Vernon Hills, IL 60061
Residences At Cuneo Mansion And Gardens